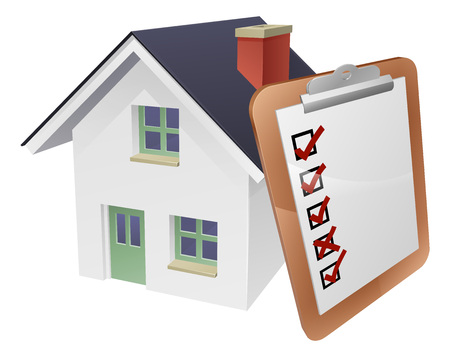 Outside
Go around the perimeter of the house and remove trash and debris. Place garbage cans in the garage or out of sight.

Check exterior trim and sidings for wood rot and peeling paint.

Make sure gutters are free of leaves and debris and are in good condition.

Apply fresh paint as needed and replace damaged bricks or wood siding.

Inspect all plants and remove dead or dying ones. Prune trees and bushes that block the path to the front door or that are blocking windows.

Weed and clean flower beds and add fresh colorful plants as needed.

Keep the lawn neat and mowed

Keep the driveway, walkways, and steps clear of water hoses, tools, toys or bicycles.

Repair any cracked or broken windows and replace old or torn screens.

Be sure the faucets and sprinkler systems are in good working order.

If you have a pool or spa, be sure it sparkles.

Keep the patio or deck area clean and uncluttered. Make it inviting to prospective buyers.

Pay special attention to the front entry area and the front door. Paint or refinish the front door in necessary. Clean the porch lights and put out a new welcome mat.

In the garage remove all unnecessary items, clean floor and tidy the shelves.
Inside
Clean up.

Remove clutter and organize. Clear out everything but the essentials. Sell or give away the things you don't use and store the rest elsewhere even if you must rent a storage unit.

Keep stairways clear and clean to avoid injuries around your house.

Pare down closets and make sure there is plenty of space so it doesn't appear that there is not enough storage.

Rearrange furniture to create a roomy atmosphere.

Clean draperies, blinds, carpets, windows, and walls. If an item can't be cleaned paint it or replace it.

The air-conditioner, heater, kitchen appliances, plumbing and electrical systems must be in good working order.

Fix even the small things that need it, such as drippy faucets, non-working electrical outlets, light switches, ceiling fans or garage door openers.

Bathrooms need special attention – sparkling clean is the key. Add new shower curtains, towels and floor mats.

The kitchen is one of the most important areas. Clean it – the counters, the floor, the pantry, the cupboards, under the sink and even under the refrigerator. Clean counters of clutter and small appliances.

Replace light bulbs with higher wattage bulbs where possible.

Depersonalize. Remove excess family photos and such things as sports trophies, political posters, music posters, or pictures that you think someone might find offensive.
Two Special Issues
If you have pets, determine if there is any area (preferably outside or in your garage) where you can confine them when potential buyers visit. If possible send pets to a pet daycare, to a family member, to friends or take them with you.

Be aware of odors. They very seriously influence buyers. Be cautious of smells from cooking, smoking, pets, or baby's room. Use commercial deodorizers and give the house a fresh clean smell. Covering up with potpourri or burning candles is not always the answer.
When the Buyers Come to Look
Turn all the lights on, even if it is daytime.

Open all draperies, curtains, shades, and blinds

Tidy up the house. There should be no dirty dishes in the sink, no unmade beds, no magazines, papers or toys scattered around.

Keep the house a comfortable temperature.

Turn off TV's and radios. Either play soft background music or nothing.

Leave the house during visits. Buyers often feel like intruders and are uncomfortable if the seller is present. They will often rush to leave.

If you must be home, let the real estate agent show your house. Do not follow them around or try to engage in conversation with the buyer.